Our Philosophy

We are members of the local Church of Jordan; our passion to serve the need of the Orphans and Vulnerable Children. We aim specifically at introducing them and edifying them in their understanding of their real identity in Christ, and the love extended to them by God. Parallel to their basic needs such as food, housing and clothing.
Our goal is to change what we believe is their misconception of being deprived of status, or of social justice. We aim at immunizing them psychologically, academically and spiritually, and reverting that misconception into an understanding of their real and everlasting value, which will guard them against falling before any anticipated difficulty. This is based on our firm belief; that all men are created in the image of God, and that they are endowed with this dignity. We also believe that, if a person is ignorant of this reality and does not grasp its depth, he will be susceptible to circumstances imposed by a world ignorant of God and His good intentions for mankind. In our Lords words susceptible to "forfeiting the soul"
Our Lord taught us

"For what does it profit a man to gain the whole world and forfeit his soul? For what can a man give in return for his soul?"
(Mark 8: 36, 37 ESV)

The group targeted shall be the age of 6-20 years. Our church Diakonia is to device yearly interaction plans and activities involving the personnel as well as the youth, aiming at reinforcing their spiritual needs and their identity in Christ in parallel with their academic and carnal needs that are already offered by these institutions.
This Diakonia will cater also for cooperation and building of trust with the fostering institutions and the persons working directly with the youth. It will provide training and awareness of the need for a balanced approach to providing spiritual along with carnal needs. All this will consider context, psychological needs, stature as well as the realistic available means within the governing laws and regulations of the voluntary work in the Hashemite Kingdom of Jordan (And any other Arab country).
Meet Our Team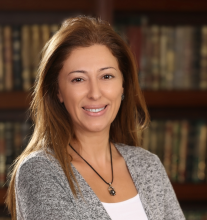 Nisreen Hawatmeh
Managing Director - Founder
Nisreen is the Founder/Managing Director of "SANADAK" 
She is a psychological and counseling specialist in the field of family counseling and behavior modification.
Certified trainer from Haggai Leadership Institute and LAMb International.
She is the International Coordinator of Orphan Sunday Ministry in Jordan.
Member of the Leadership Team of Middle East Without Orphans Organization. Board Member for Baptist Church in Jordan. Nisreen earned her bachelor's degree in architectural engineering from the University of Jordan, she is Senior Professional Architect worked in the field of engineering design and supervision.
She lives in Amman, Jordan and is married to Maher Abu Lail with two kids.
Her goal is improving the life of Orphans and Vulnerable Children by immunizing them psychologically, academically and spiritually, and also to build a generation of young people capable of helping themselves and improving society.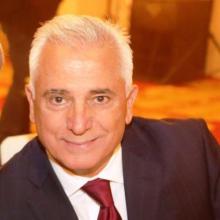 Pastor David Rihani
Managing Director
David is president of the Assemblies of God Church of Jordan. The son of the first evangelical pastor in Jordan.
David is a Board Member for "SANADAK" Church Ministry, and the ambassador of World Without Orphans Organization. Board Member for Alliance Academy in Jordan.
David was born and raised in As-Salt, Jordan, and is a founding member of many Jordanian Christian organizations. He earned his bachelor's degree in civil and environmental engineering from the University of Rhode Island, and also holds an associate degree in biblical studies and advanced certificates in Christian training from Christ For The Nations Institute, Dallas, Texas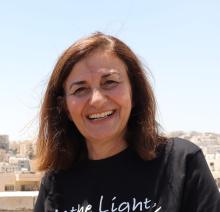 Salam Gammoh
Director of Operations
Bachelor degree: Agriculture engineering
Master's degree: Art of diplomacy.
Worked for 20 years in Jordanian Armed forces.
Ministries: Mercy ministry in Dahiet el Rasheed Baptist church.
"Mother wise/Jordan" ministry coordinator for cardo.
Hope and trust ministry for refugees.
A BSF follower.
Salam is a Board Member for "SANADAK" Church Ministry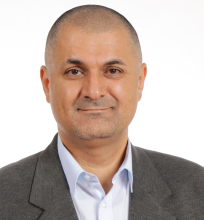 Maher Abu Lail
Director of Support Services
Maher has 25+ years of experience in Digital Transformation and Business Management with a demonstrated history of working in the Pharmaceutical, Trading, FMCG, Paper Converting, Hygienic, and Forest Products industries. 
He is skilled in ERP Management & Implementation, Supply Chain, Manufacturing, Cloud Solutions, Projects Management, Communications, IT Security, Negotiation, Business Planning, Budgeting, Databases, and IT Infrastructure Management. 
In the ministry arena, Maher is a certified trainer from Haggai Leadership Institute and LAMb International. He serves on the leadership team of Middle East Without Orphans.
He is actively involved in church ministry as a board member, praise and worship leader, and youth leader. Maher also serves as a board member for the "SANADAK" church Ministry.
Maher lives in Amman, Jordan and is married to Nisreen Hawatmeh. They have two children.
Bank Details
Account Name : ASSEMBLIES OF GOD CHURCH OF JORDAN/SHEPHERDS HEART CHURCH
IBAN (USD) : JO48JONB9999000000001010042409
BIC/SWIFT : JONBJOAX
Bank : Jordan Ahli Bank PLC
Branch Name : Main Branch, Shemeisani, Queen Noor street
P.O.Box 3103
11181 Amman
Assemblies of God Church of Jordan
Al-Medan, Street
P.O. Box 12 As-Salt 19110 - Jordan